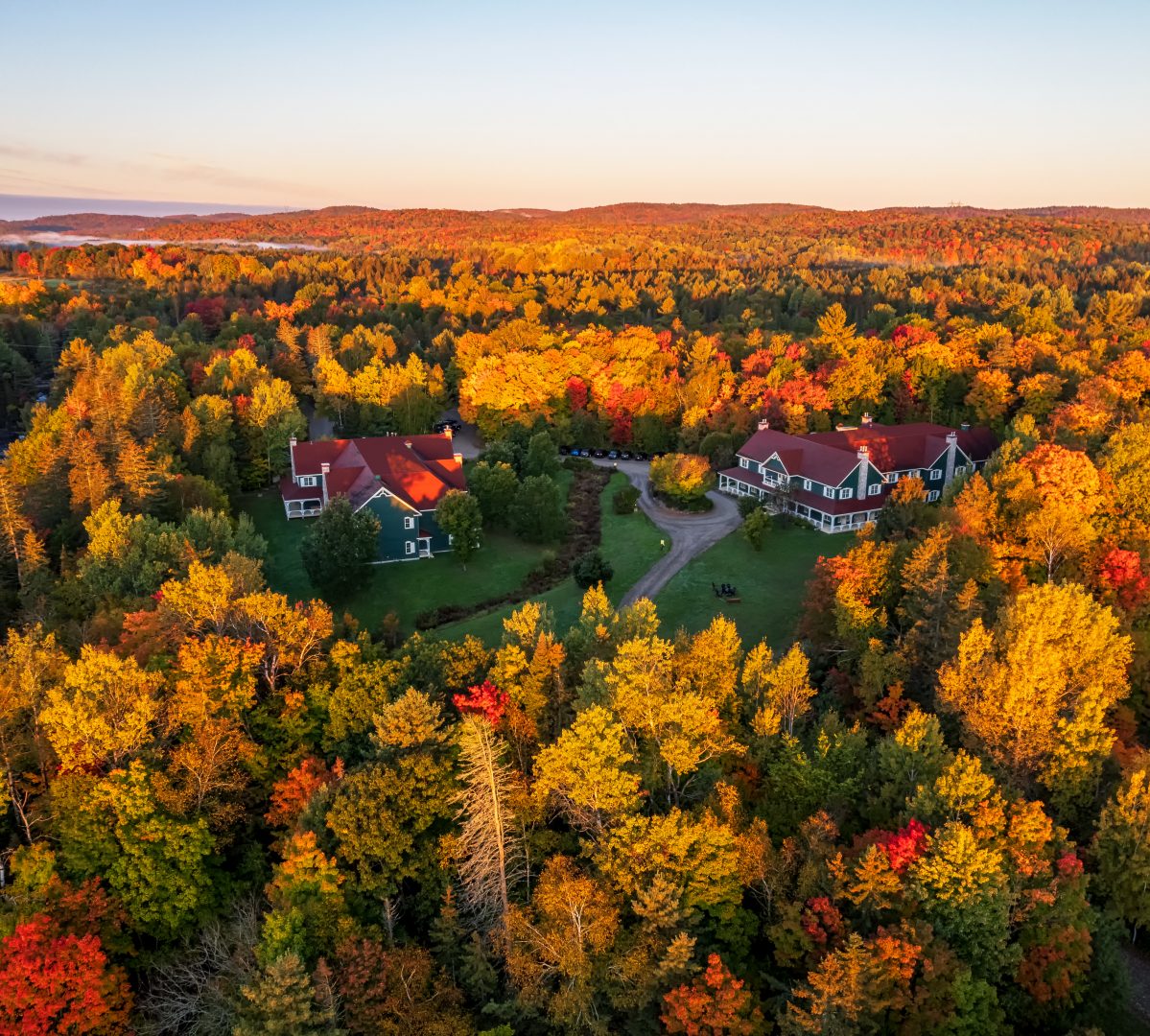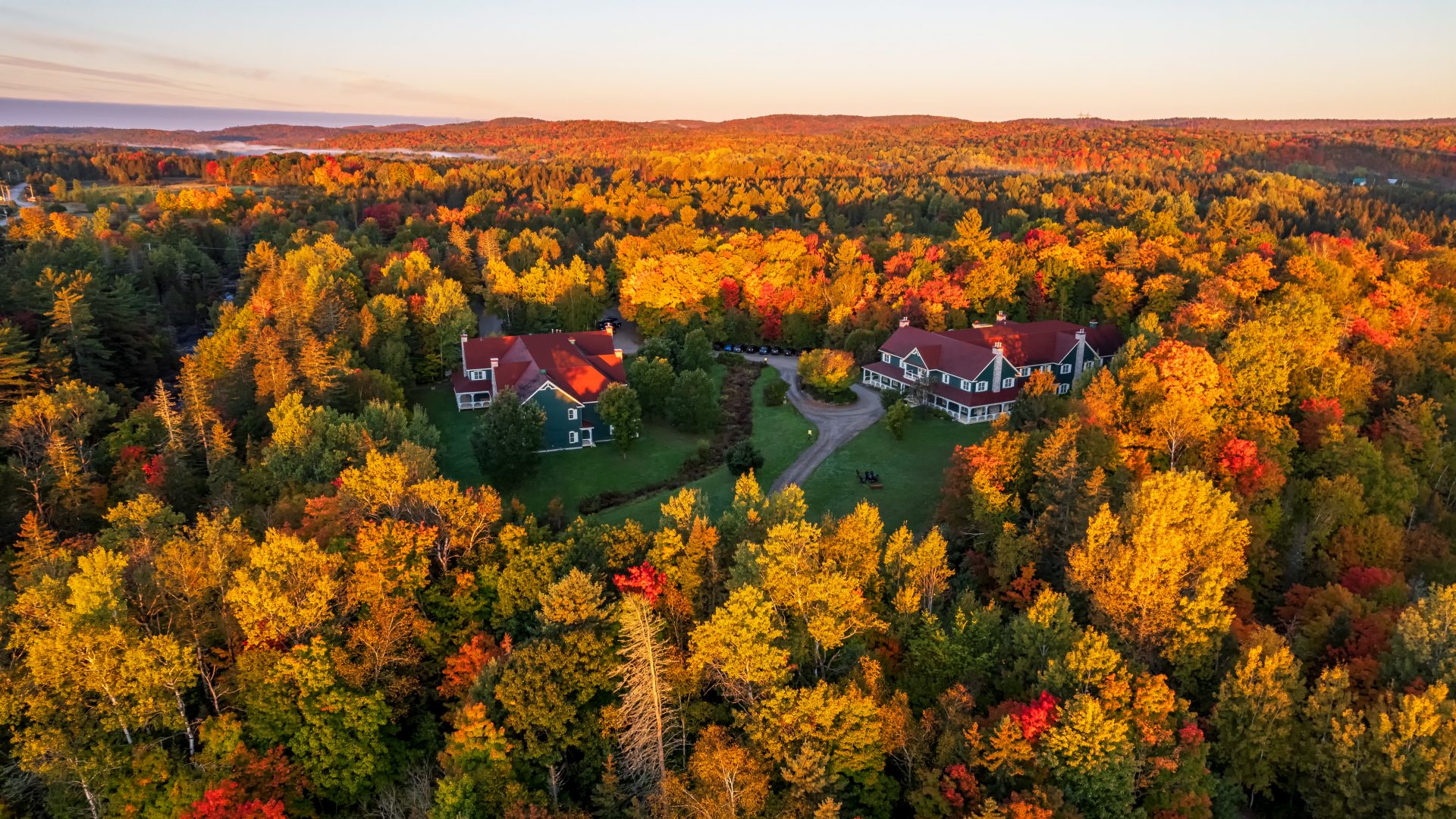 25 square kms of open green spaces !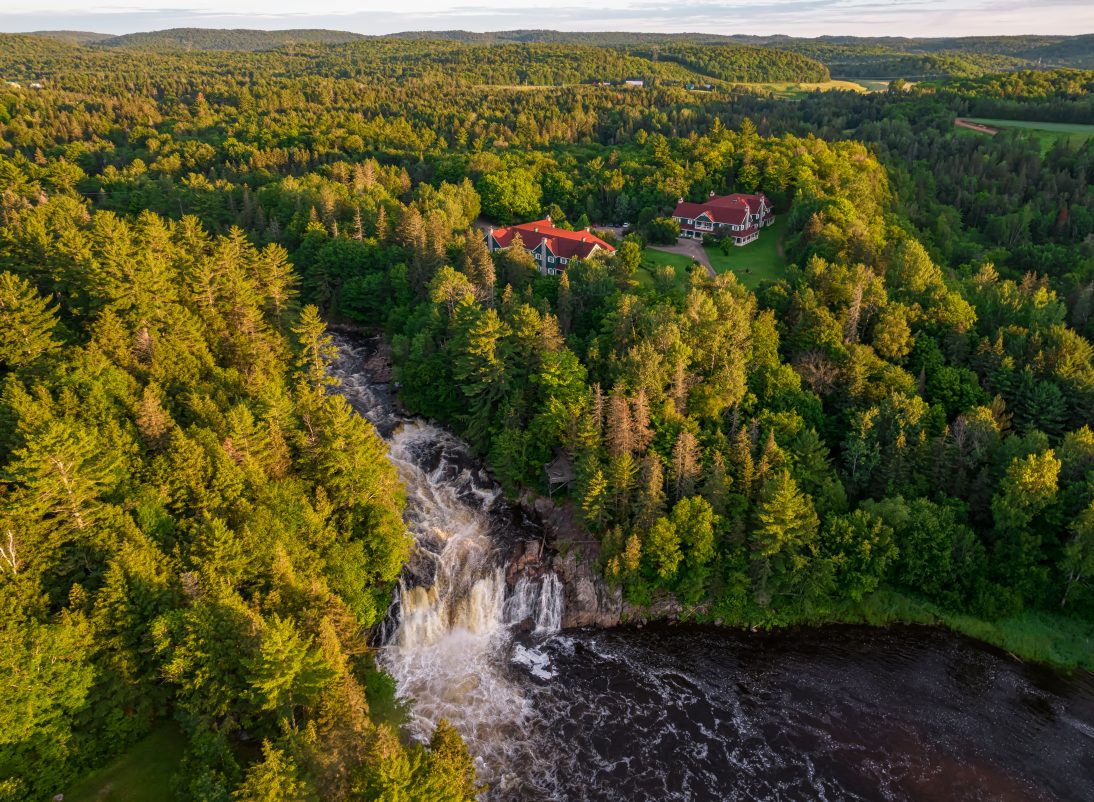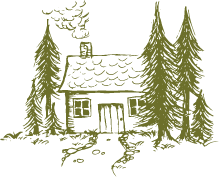 A unique estate !
Le Baluchon is a unique hotel establishment that offers an experience like no other: the eco-resort. Le Baluchon wants to give you the opportunity to discover and experience unprecedented pleasures, in a way that is respectful of the environment and land, heritage and history.
You will experience the sense of freedom arising from the indescribable feeling that this is time to call your own.
Unwind in nature
Le Baluchon offers 4 inns with a total of 88 rooms and 2 chalets with unique décor. You will find newly-redecorated rooms, inspired by Mother Nature and the history of the Saint-Paulin area.

This one-night Sunday stay will allow you to discover the vastness of our natural domain in total comfort.
One night in our ambiance room
One gourmet breakfast
One gourmet 3-course table d'hôte supper
Access to the indoor pool and gym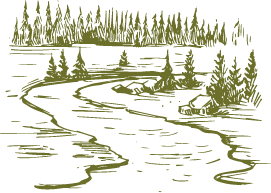 Explore in rhythm with nature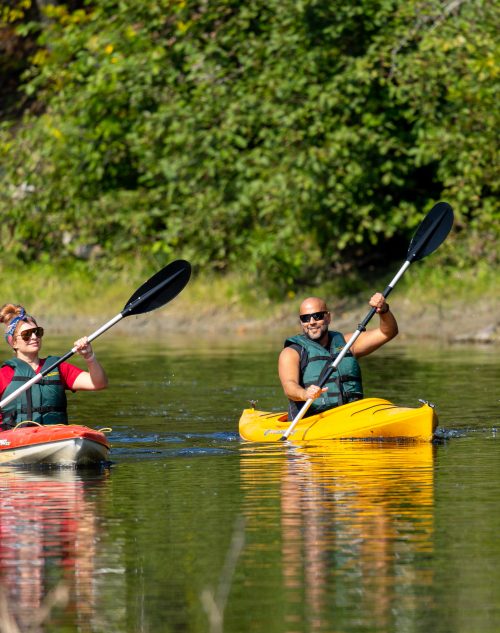 Canoeing and kayaking
Take a boat or kayak trip down the Rivière du Loup, and immerse yourself in the woodland scenery.

Horse riding
Discover the colorful and flamboyant landscapes of The Baluchon!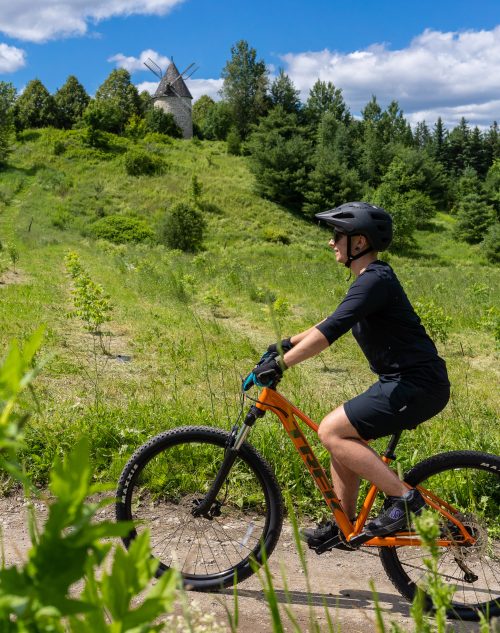 Moutain biking
Mountain biking enthusiasts will truly enjoy the trails at Le Baluchon. Our colourful, picture-postcard landscape with its wide variety of plant and animal life is everything an outdoors lover could desire. Interactive map
Le Baluchon's site is composed of 1000 acres of nature, including 200 acres of agricultural land. It also has 35 km of forest trails for hiking, cross-country skiing, snowshoeing, dog-sledding and mountain biking. In the heart of this site is a meadow and a pasture where horses graze freely and where we find a fieldstone windmill and a wooden chapel.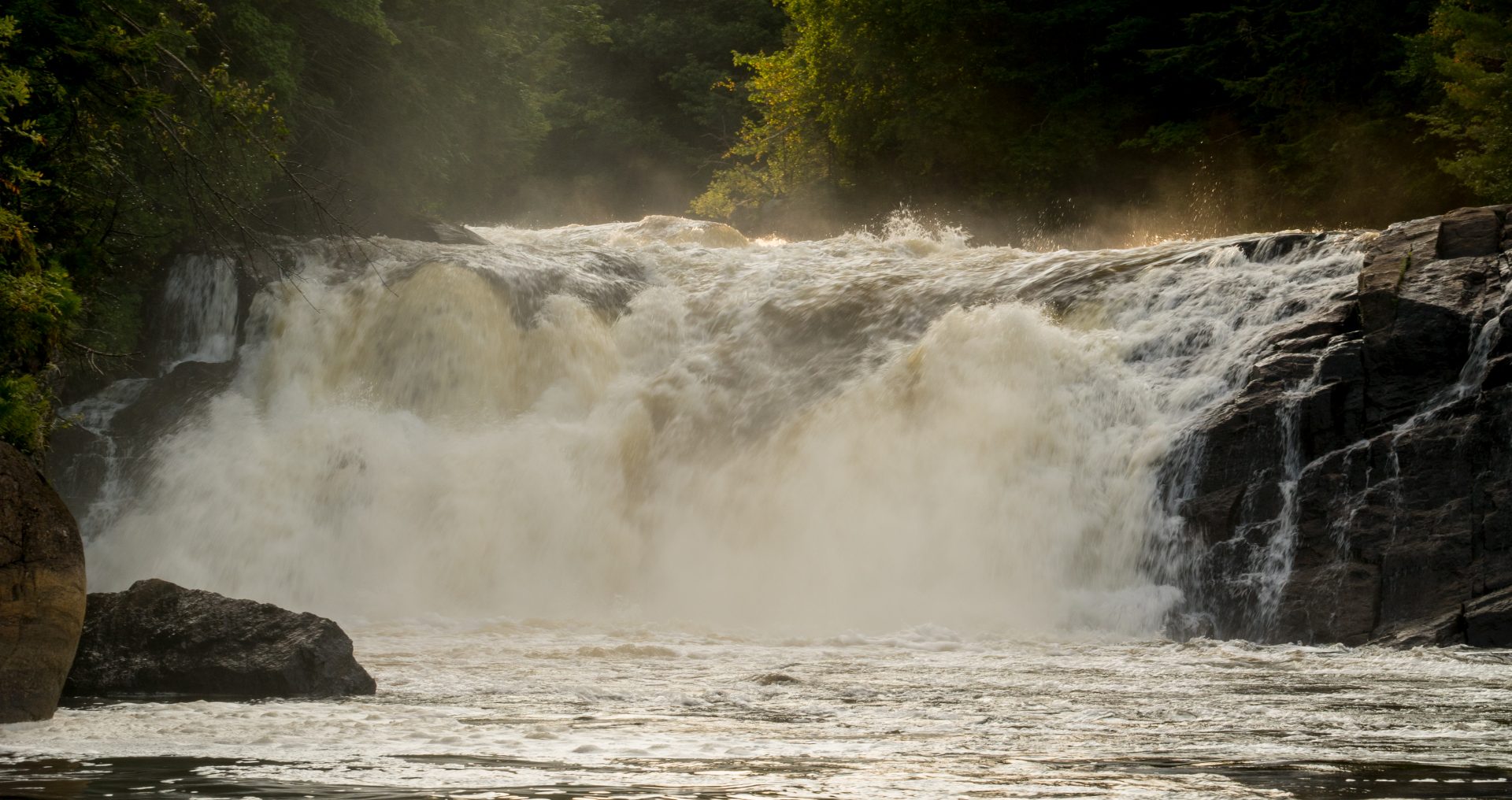 Subscribe to our newletter
Tell us a bit about yourself so we can send you customized offers.