Environmental practices
"If we take nature for our guide, we shall never go astray." Cicero
We believe that our actions, activities and services have an impact on individuals, surrounding communities and the regional, national and global economy. Our company's image and reputation are bound to this concern for the environment.
Le Baluchon wishes to remain a leader in the tourism industry through providing an example in protecting the environment and trying to educate its customers, employees, business partners and suppliers on the importance of taking action in this matter.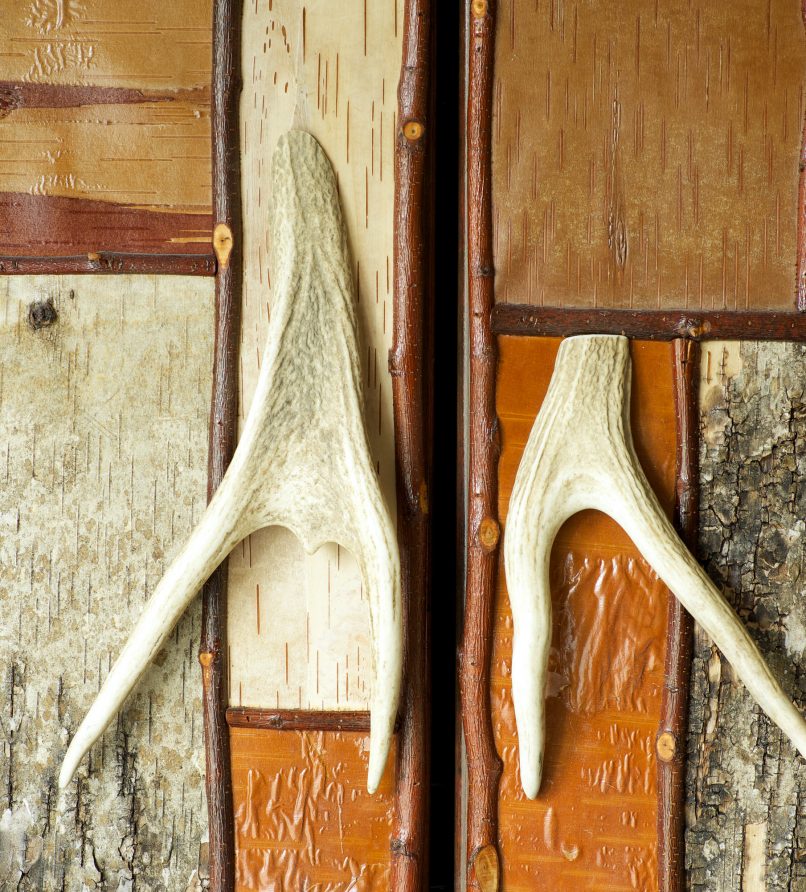 Green Key
The Baluchon has always had the will to be a leader and a pioneer in protecting our environment and respecting practices that improve our energy consumption. In 2016, we became a member of the Green Key Program, a progressive evaluation system designed to recognize hotels, motels and resorts that are committed to improving their financial and environmental performances.
The Green Key Program evaluates facilities on a number of issues, including energy and water conservation, waste management, air quality, and the community approach. Green Key is the only on-site inspection program in Canada.
In 2017, the Baluchon was awarded a score of 4 Green Keys. By being a member, we have the opportunity to benefit from many tips and evaluations to help us refine our methods and introduce new ideas to preserve the environment on our site. This is the beginning of a beautiful story between The Baluchon Eco-Resort and the Green Key Program!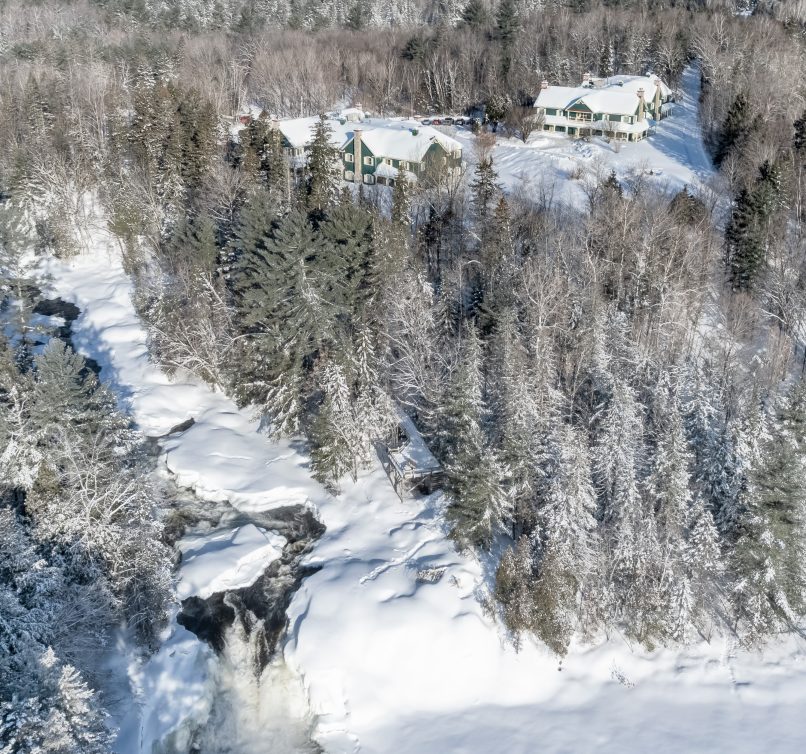 ECO-RESPONSIBILITY
One of Le Baluchon's core values is eco-responsibility. To us it is more than just a word, it is a genuine commitment that must be embodied by concrete and ongoing actions in several domains.
Recycling
Le Baluchon has its own recycling center. Glass, metal and cardboard are recycled. Paper is recycled to be used as notepads. Plastic bags from customers and those brought in by employees are given to a local artisan who weaves the recycled plastic to make reusable bags that are sold at the Au bout du monde Eco-café.
Water treatment
More than 1.2 million dollars have been invested in a wastewater management system to protect the Rivière du Loup. The water is treated using reeds (reed purifier). The water that returns to the river is of impeccable quality.
Energy conservation
Le Baluchon has invested heavily in the development of an "energy manager", an integrated and computerized management plan, in collaboration with Hydro-Québec.
Reforestation
Since Le Baluchon is located on land that originally provided lumber for a sawmill and the company has applied the principles of sustainable development for over 20 years, reforestation has always been part of its core activities. A pilot project to replant hardwoods (multipurpose trail project) has been put forward in collaboration with Université Laval.
Other initiatives
In 2018, the Eco-café catering team is replacing the burners that served to keep food warm for breakfast, brunch and banquet services. By opting for induction warmers, we will avoid having to throw away 5000 burners each year.
No motorized activities are allowed on the site.
Replacement of wood-burning fireplaces by gas fireplaces in the rooms in 2008.
Retention and transportation of cooking oil for processing into biodiesel by a regional company.
Retention of cooking fats and transportation to recognized processing sites.
Use of compact fluorescent light bulbs: continuous replacement when the old bulbs no longer work.
In the SPA, use of environmentally-friendly ingredients and products for treatments.
Organic cosmetics and massage gel. The algae and goat milk soap are made in Quebec.
Energy Star appliances: replaced as and when required, including replacement of small refrigerators in the rooms in February 2009.
100% smoke-free property.
Environmentally friendly cleaning products (without phosphate) with dispenser.
EcoLogo paper towels (with adapted distributor), toilet paper and tissue.
Napkins made ​​from recycled paper.
Recycled paper for printing of communication tools.
Reservation confirmation sent by email.
Recycling in the rooms and public areas with dedicated trash cans and recycling bins.
Customer awareness bookmarks on "responsible washing" of towels and sheets.
Slow design
SLOW DESIGN
Le Baluchon Cachet
Inspired by Slow design
The approach to the design and manufacturing of Le Baluchon's furniture, accessories and buildings carries the name "Le Baluchon Cachet".
This unique approach is entirely based on the precepts of slow design, a philosophy intimately linked to sustainable development that seeks to :
Minimize the ecological footprint;
Promote concepts that make you dream, inspire you and encourage meditation and action;
Create unique and limited edition pieces, while promoting reclaimed materials and recycling;
Promote concepts based on local history, in a timeless manner (i.e. heritage and contemporary);
Respect human time, in opposition to the idea of ​​speed associated with industrialization;
Promote the use of traditional skills;
Use the materials available in the local area (wood, metals, minerals, glass, stone, etc.).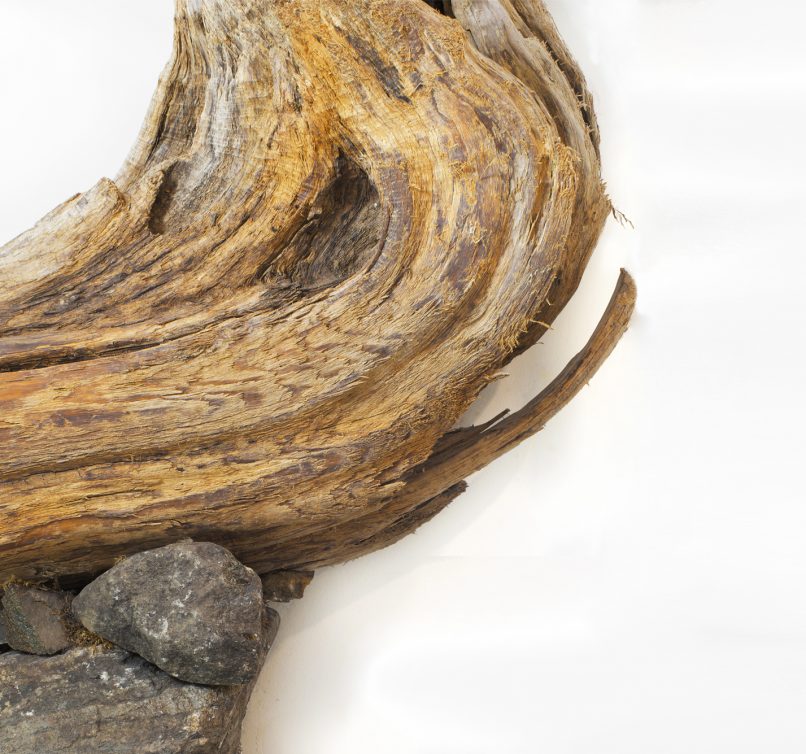 Subscribe to our newletter
Tell us a bit about yourself so we can send you customized offers.