Neighbourhood Cooperative
Since 2012, a small group of local entrepreneurs looking to combine their forces, their land, their products and their services have decided to develop a tourism concept based on locally-focused cultural experiences by creating a producers' cooperative.
The Coop's vision is to develop collective enrichment through entrepreneurial cooperation. To promote local sustainable development and rural life in a spirit of good neighbourliness.
Today, under the name "Coopérative le Voisinage" (Neighbourhood Cooperative), the Coop is in its very first year of operation and offers you the opportunity of renting houses close to the grounds of Le Baluchon. Over the next few months, the Coop Le Voisinage will be offering other services and products coming from its members.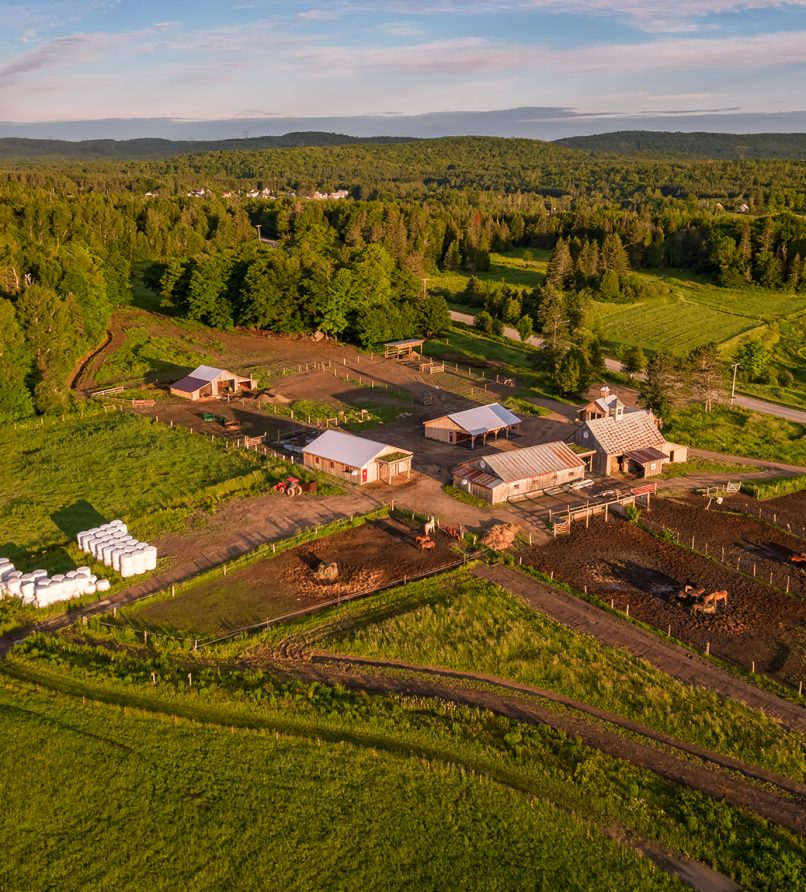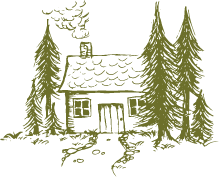 Unique accomodations
The Rotunda Chalet
This cordwood chalet with its circular architecture can accommodate up to 14 guests. On the ground floor, there is a kitchen, dining room, bathroom and living room. The first floor features a mezzanine with a bedroom, a bathroom and a dormitory room with three single beds, four double beds and two king-size beds. In close proximity to the Baluchon Eco-tourism resort, the "Rotunda" is situated in a lush natural setting and the landscaping includes a magnificent terrace, a hammock corner, a space for making fires and a charcoal BBQ. This chalet offers a one-of-a-kind relaxation experience!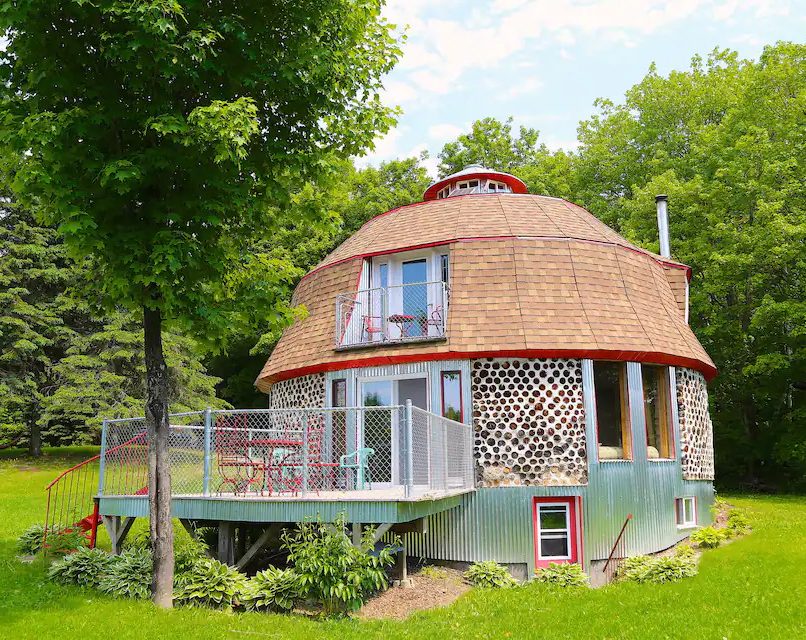 The Blue House
This "rustic chic"-style house can accommodate up to 10 people. Situated a two-minute walk from the Baluchon Eco-tourism resort, the interior and exterior design of this house encourages a sense of relaxation and conviviality.
The rental fee includes access to Le Baluchon's 35 kms of marked trails.
For your comfort,
– 4 bedrooms (4 queen-size beds and 2 single beds)
– Sunroom
– Living room
– Kitchen
– Dining room
– Washroom
– Full bathroom
– Internet access
– Work space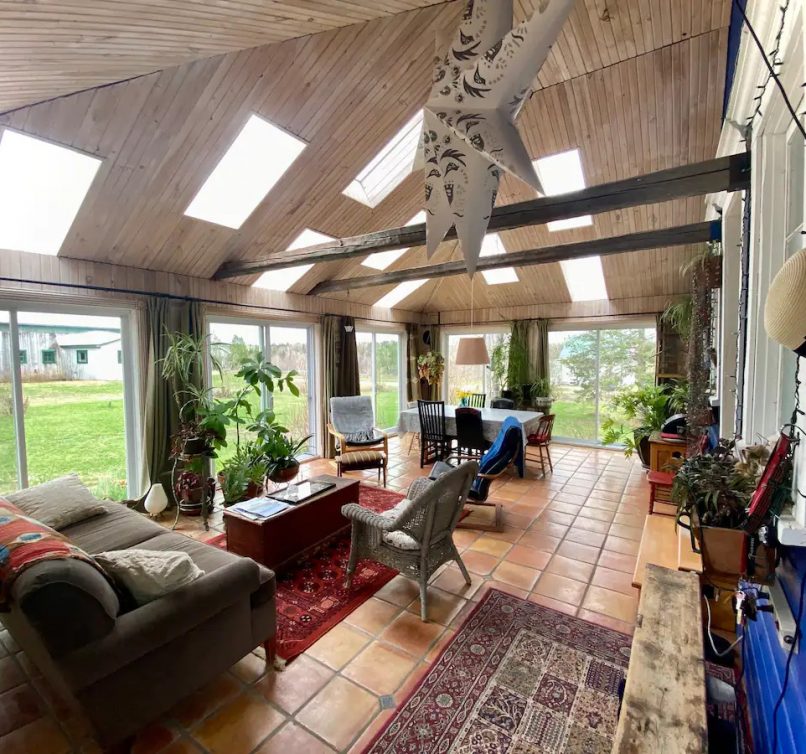 Discover the members of the Coop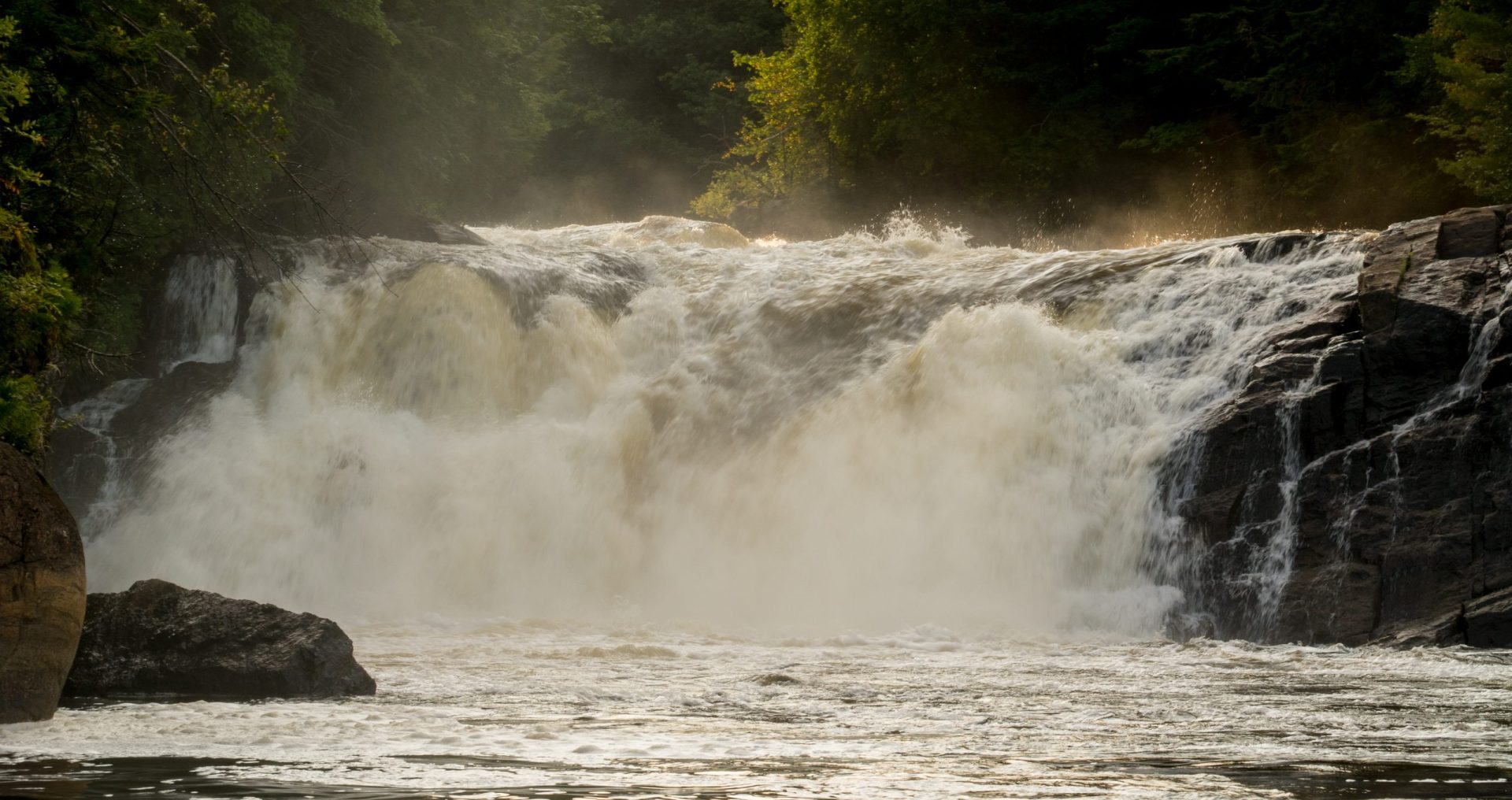 Subscribe to our newletter
Tell us a bit about yourself so we can send you customized offers.